Welcome
---
"[T]he activity of choice, for cultivated Romans, as for the Greeks before them, was discourse… That the villa's powerful owner and his friends took pleasure in grappling with such questions and were willing to devote significant periods of their very busy lives to teasing out possible answers reflects their conception of an existence appropriate for people of their education, class, and status."* As Harvard University Professor Stephen Greenblatt highlights a Roman sense of intellectual humility and social responsibility in his award-winning book The Swerve, Roundtable on Science and Religion Coordinators and Chairpersons consider it our pleasure and our duty to catalyze select instances of engagement among university leaders.
In a grand experiment free of charge to all participants, July 22, 2020, at 7pm, the Cambridge Roundtable is co-hosting scholars and educators from among all eight Ivies, and schools of distinction from Boston to Chicago to Duke, for a select social engagement. Six-person on-line roundtable conversations on the topic of Intellectual Humility, Exploring the Mysteries of Existence and Experience from Microbes to the Cosmos, will begin with a webinar-style conversation addressing science, faith and philosophy, featuring Appleton Professor of Natural Philosophy and a Professor of Physics and Astronomy at Dartmouth Marcelo Gleiser and Esther and Harold E. Edgerton Career Development Professor of Mechanical Engineering at MIT Cullen Buie.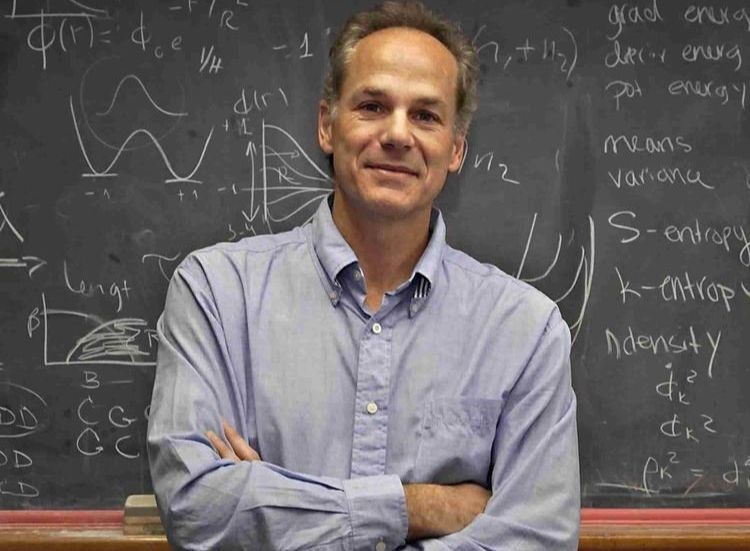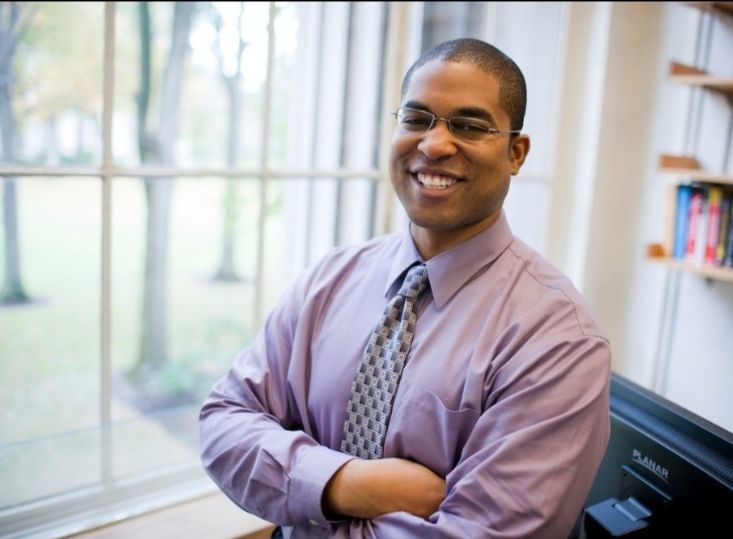 Guests of The Roundtable on Science and Religion will be ushered into a space for on-line discussion with five peers, unmonitored uncensored and unencumbered by doctrine or tradition or campaign rhetoric. Registrants will be offered a $50 gift certificate to dine with us on the night of The Roundtable!
Securing Cullen Buie as a person of faith with 2019 Templeton Prize Winner Marcelo Gleiser reflects The Roundtable's commitment to designing this event and every event as an occasion for your personal and professional exploration and delight. Though the mood is light, Roundtable topics are important for the discerning of purpose and meaning.
Cambridge area professors experience an exchange with the potential to bring added depth to their lives as scholars and as educators. Select community leaders are invited to ensure a diversity in points of view. Our evenings together have been made possible thanks to funding in partnership with contributors to The Leadership Connection, generous local scholars, Cornerstone Commissioning, Gloria Dei, Christian Union, Sword and Spoon, Veritas Forum, the John Templeton Foundation, and with thanks to Memorial Church of Harvard University.
Normally, when we meet in person at the Harvard Faculty Club, the Cambridge Roundtable is by invitation only at a nominal fee, with free parking at the Broadway Garage on Felton Street. First-time participants are free. Beginning with hors d'oeuvres, every Roundtable assigns six guests to each table for brief remarks from presenters, followed by dinner, dessert & discussion. At the close of our evening we return to enjoying time with our presenters.
In engaging faculty and high-level administrators from 12 of the top 16 US universities in vital conversations about the questions that matter most, the result will be increased understanding of the relevance of conversations about science and faith in the modern university, and an increased respect for intellectual and theological humility among world-class academics.
---
The Roundtable is co-chaired by:
Owen Gingerich, Professor Emeritus of Astronomy and of the History of Science at Harvard University
Robert Randolph, Chaplain to the Institute, MIT, Retired
David Thom, MIT Chaplain with The Leadership Connection, and Project Director of the JTF funded Roundtables on Science & Religion, served by local Chairpersons and Coordinators at Brown, Columbia, Dartmouth, Yale, The Five Colleges of the Pioneer Valley, Boston U., Tufts, Harvard & MIT. New Roundtables open in the Fall of 2020 at Chicago, Cornell, Duke, Northwestern, Penn, Princeton and Rutgers..
After a 2018 evening that featured Harvard's Steven Pinker, Former Dean of Harvard College and Gordon McKay Professor of Computer Science Harry Lewis commented, "It was the kind of night that should be the norm in academia — serious conversation among smart people about contested issues, with pretty much everyone who spoke and counter-spoke both witty and civil. It was a fine thing to get Pinker before this audience, and an awesome experience to see him take on the criticisms without taking on the critics."
For Roundtable questions or comments, please reach Coordinator Dave Thom and Administrator Christina English at roundtable@mit.edu. Though the Roundtable is by invitation only, we are more than glad to work with you to welcome colleagues.
*Stephen Greenblatt, John Cogan University Professor of the Humanities, Harvard University, from his National Book Award winning The Swerve,
How the world became modern
, W.W. Norton & Company, New York, 2011, pp. 69-71. Used by permission.